Place in the Time of Pandemic
Essays from the great indoors.
Welcome to Issue 1, where we'll be exploring place in the time of pandemic. While we don't envision Place to be a coronavirus-focused, nothing in our lifetimes has so dramatically impacted the world's sense of space like this outbreak. From travel bans to social distancing to the trending mantra #StayHome, movement has been restricted only to what is necessary. Today's essays reflect on this dramatic shift, as the first in an ongoing feature where we'll invite writers from different parts of the world to reflect on the same idea (name forthcoming -- have a thought? Send us an email at placeletter@protonmail.com!). Thanks for reading and we hope you're staying safe, healthy and happy, wherever you are. - The Place editorial team
---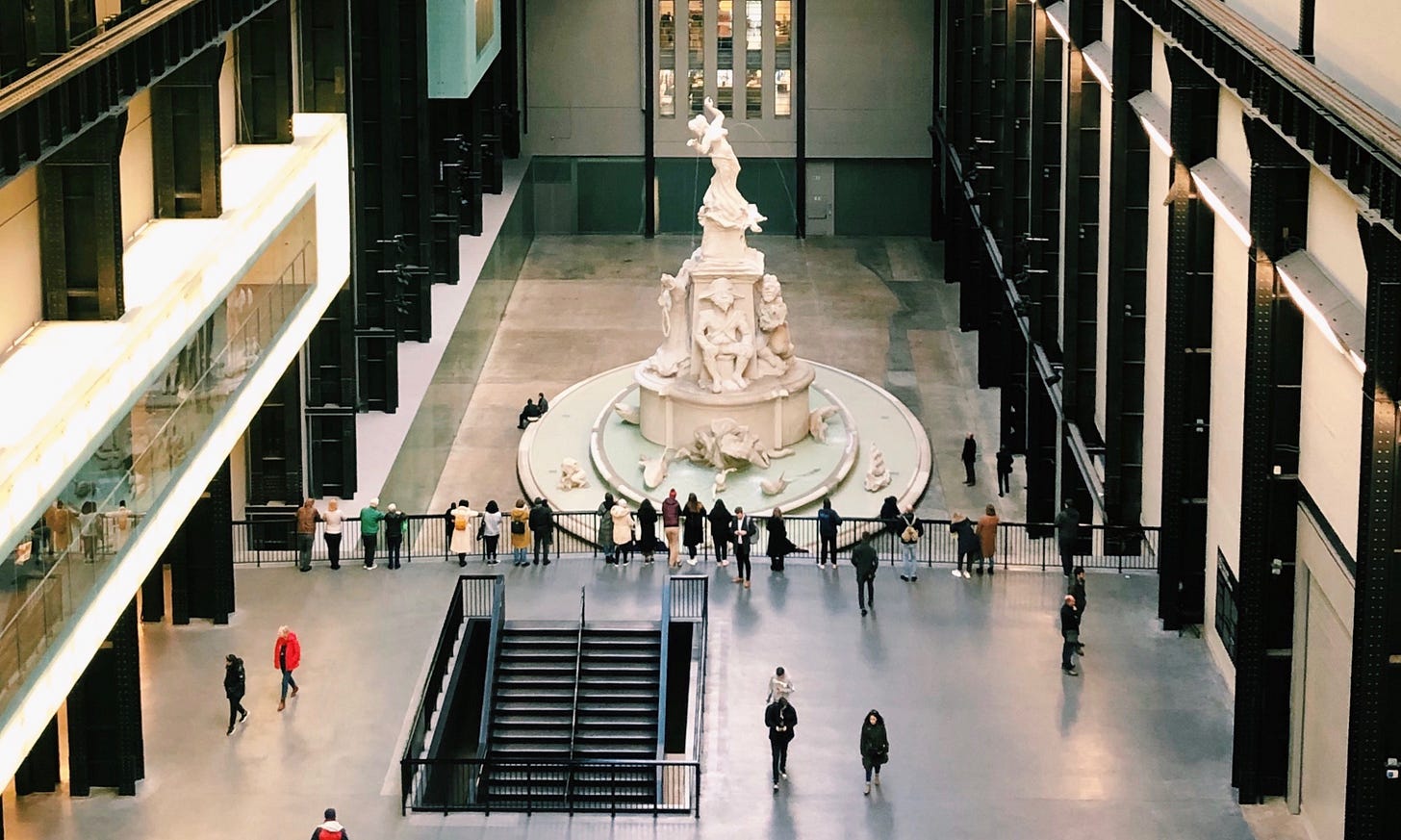 Closeness in the Time of Social Distancing
My mind keeps drifting to London's crowded places.
The Bank tube station during peak hours, hundreds of people elbow-to-elbow in expensive suits and Airpods quietly shuffling through the underground maze toward one of the dozen exits. The Tate Modern in the afternoon, exhibition-goers gathered in front of Matisse cutouts and Rothko paintings, whispering in each others' ears. Stoke Newington Church street on sunny weekends, sidewalks packed with prams and couples holding hands and takeaway coffees. The last Hackney house party before all this happened, the sweaty dance floor filled with bodies mushed together, arms flung around grooving shoulders and waists, laughing, singing, touching, breathing.
We were all so close.
London is among the most densely populated and diverse cities in the world, with 13,210 people living per square mile, over 300 languages spoken and 270 nationalities represented. A third of us living here weren't born in the UK. There are few places where you can experience so much of the world in a single neighbourhood. It's impossible not to fold into its fabric, and its layers won me over. 
A city's shared spaces show what a city values. In London, it's the tube stations that connect an expansive public transportation system, the busy Sunday markets that support immigrants' small businesses, the free museum exhibits that offer easy access to art, the crowded waiting rooms created for a taxpayer-funded national healthcare system, the living rooms filled with people from a dozen countries. By simply entering and existing in these spaces, I felt invited into this club of nine million, to build on the pattern of its ever-shifting kaleidoscope.
Urbanization and globalization aren't exactly romantic ideals of course -- mega-cities like London emerged as technology removed the need for large swaths of people to do agricultural work. Opportunities moved to urban areas and people followed. But as architecture critic Michael Kimmelman wrote this month, cities also grew "less tangibly, out of deeply human social and spiritual needs. The very notion of streets, shared housing and public spaces stemmed from and fostered a kind of collective affirmation, a sense that people are all in this together."
"Pandemics prey on this relentlessly," he followed up. "They are anti-urban. They exploit our impulse to congregate." 
Looking back to the crowded places that made me fall in love with London, all I can think of are the microscopic particles clinging to every surface, filling the cracks in the space between us. Density has become dangerous.
For the last two weeks, I've stayed within a mile or so of my house, limiting the time outside to short runs or trips to the grocery store. The usually bustling high street near my house is quiet. I veer away from runners passing me at the park. Neighbourhoods that are just a 15-minute Tube ride away feel like another country. I can feel a new unease as we share the same amount of space with an invisible two meter bubble on all sides. Maintaining this distance is an act of community solidarity, and yet it goes against the connection that London has been built on.
As evening fell last Thursday, we leaned out our back door to clap for frontline healthcare workers. I could hear our neighbours cheering, their voices carrying up and down the block, but I couldn't see anyone in the dark beyond the walls of our garden. I can't wait to be close to you all again, I thought.
-Karis Hustad
---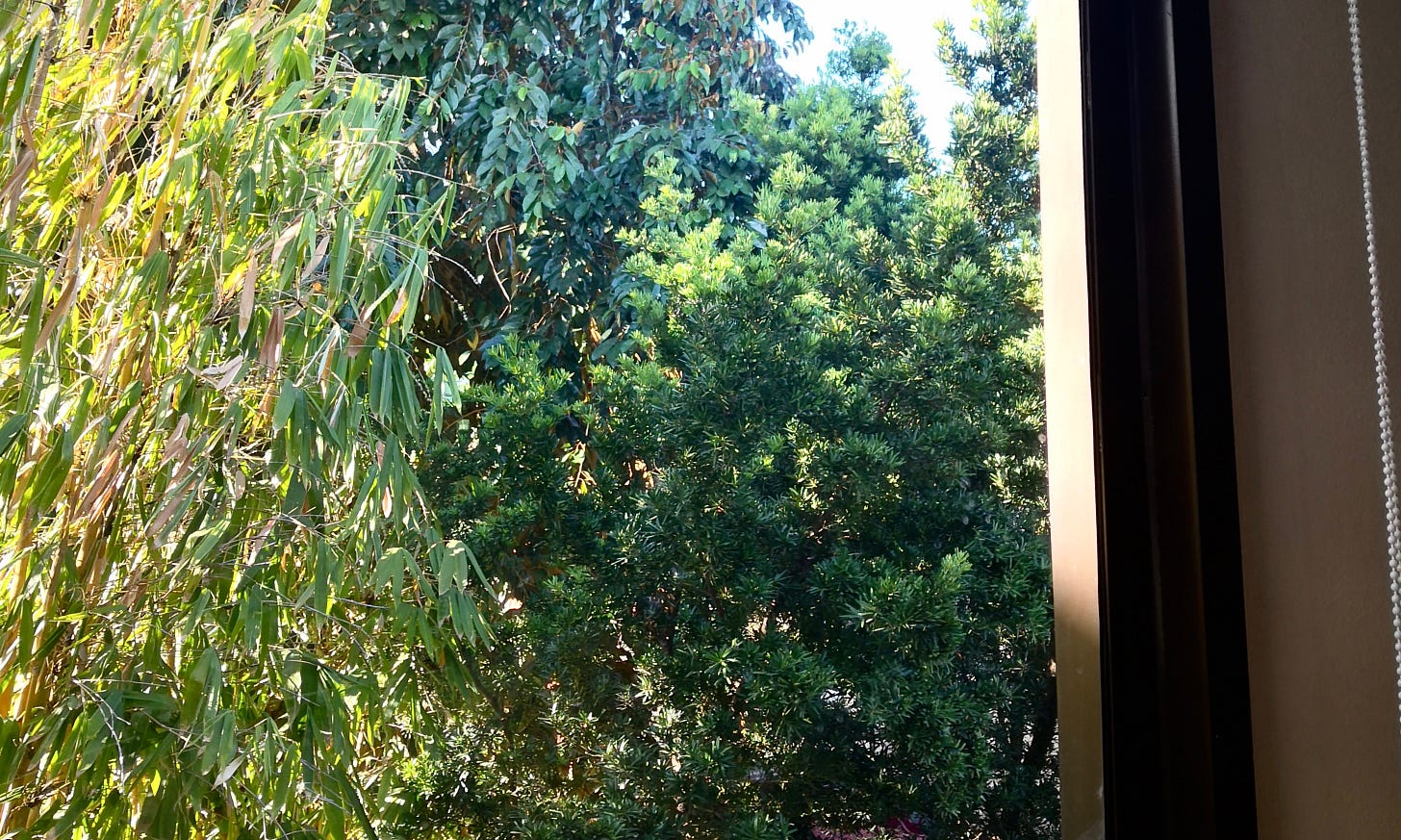 The World is a Room
In the time of coronavirus, everything is measured differently. Time is a stream. People are figures. And place is a montage.
My montage began when I stepped outside my room: a cautious walk down Bethnal Green Road in London, close to the place I quite recently lived. The street was littered with everyday folk, who carried out responsibilities like they were heavier than fear. A vendor selling vegetables. A commuter waiting for the bus. A window washer, wishing he was home: "I'm a frontliner now," I overheard him say on the phone, disbelief punctuating his sentence.
I wished I was home too. After that walk, I packed boxes until the white walls of my room were bare. I booked a flight to Manila. Later, on the roof of my flat, I looked towards the canal and waved goodbye to anyone jogging past. Up in the sky, there were three planes pointing in different directions; I imagined they were full of people rushing home.
A mere twelve hours later, I was one of them. I looked at myself in the reflection of the cheap economy seat's screen, a surgical mask obscuring my face. There was an empty seat in between each passenger, but no one slept easy, I noticed as I watched the contents of my tiny alcohol bottle shake with the turbulence of the plane making the long trip. It felt like the whole world was shaking loose. 
The ending of my montage is drawing out very slowly; time has morphed into 14 days in self-quarantine.
Now, I live in the room I grew up in. Nothing except the sun shining through the windows and the overwhelming humidity gives away that I'm back in the Philippines, instead of a room in London. The walls are still white.
But while I was away, my little brother took over. There are Nerf guns in the space my book collection used to be. The things I still consider my belongings are in two suitcases on the floor. The rest of them will follow in hastily packed boxes. 
It has been 10 days now, and I still haven't unpacked. I live in the clothes of the person I was three years ago. The door remains shut, and I continue to speak with my family over the phone, even though they are right outside; as though I am still halfway across the world.
Often, I find myself thinking about how everyone I love is in the world outside this room. I think about how in a short twelve hours, the time stream slows down enough for one to pack up, but not enough to waver or stall.
Distance is also measured differently. In the time of coronavirus, distance is both the width of a wall and the length of a red-eye. But every day in this little room, fear gets a little heavier, and distance crawls out a little wider. Both my hellos and my goodbyes lay waiting, right by the door.
-Nina Unlay
---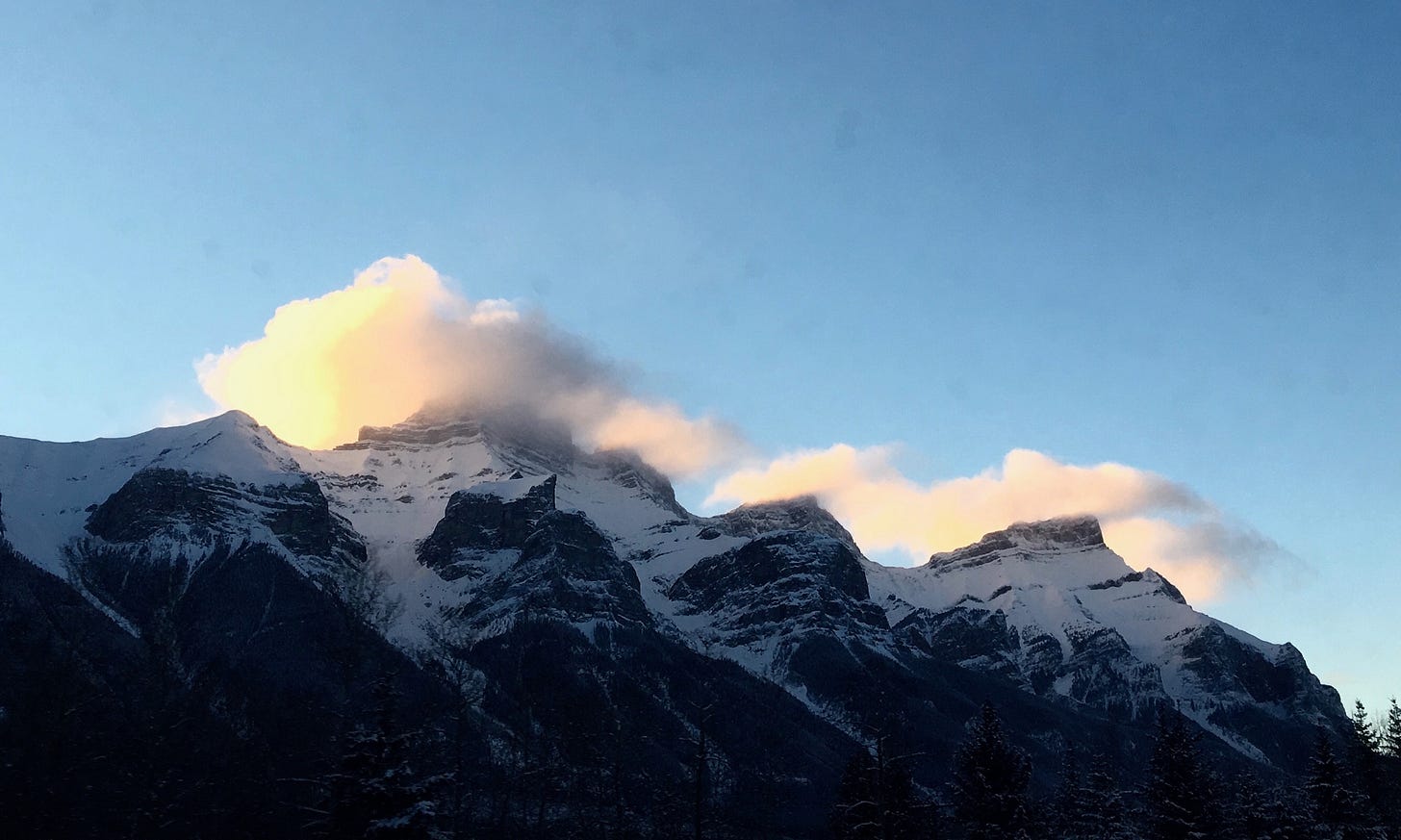 Going West
At first, coronavirus only made my small circles of movement outside of my apartment even smaller, and kept my eyes glued to the news updates that popped up on my smartphone. 
The pandemic declared, the usual flow of messages from family and friends surged in volume like a turbulent river doubling its width before it meets the sea. I indulged in video chats and welcomed concerned phone calls, but I was not shaken out of the contours of my life. I clung to hopes of an Easter trip to Bulgaria, reluctantly stocked up on pasta noodles and cans of tomatoes. 
As flights started to get cancelled, the space that once seemed open shrivelled up. 
All the while I could not help but stare at the tulips blooming in our front garden - spring was not slowed by the encroaching virus, it held no power against the dogmatic cycle of the seasons. The unbothered pink blooms plucked strings of clarity from my confusion. 
I thought about spring at home in Canada, about the snow that would be stubbornly piling itself on north facing walls, about the rashes of brown grass that would be revealed when the Chinooks blew through to melt what was locked in frost. About the echoed honking of geese as they methodically returned north, in a trickle and then a torrent. 
One night worry crept into the darkness of our bedroom and stayed there. The next day I looked at flights. 
It wasn't just about being closer to family. I had begun to feel the constriction of the city, wincing as I saw full buses drive by. Being within walking distance of everything we needed, once a luxury of living in a major urban centre, now seemed hazardous. 
Big, empty, slow: these are the words I associate with my birth place. While I enjoyed the country growing up, I spent a good deal of my youth craving to know the other side. The closeness of a city had shown me an alternative life - one graced by the ease and efficiency of walking and public transport and not at the mercy of snowed in driveways and unplowed back roads. 
But the face of the virus, the longing to return crept in. The spring would unfold in certainty in the expanse of the west, the largeness of nature would be impossible to ignore. The disease could be drowned out, its deathly call muffled. Perhaps I was, for the first time, seeing nature the way it is viewed by those who do not grow up in it, who do not have it sewn into the fabric of their identity: a place to escape. 
I understand that my lethargy and hesitation to go home is a product of uncertainty, of uprooting routine and accepting drastic change, something we have all felt during this time. But it also reflects a personal reality in which access to the space that nature provides has always been a given - a privilege that is not shared by the majority of the world.
To me, nature has never been a place "outside" the city, a refuge of purity or bucolic kindness. It has simply been home, with different ups and downs than those presented in an urban space. Bad weather is my traffic jam, coyotes howling is the party at the flat next door. 
But in the pandemic, my view of the wide expanse has shifted. We did escape: shipped out on one of the last flights to Calgary. 
The geese flew overhead again this morning. I wonder if they feel as though their seasonal tides are an escape, a privilege or a duty. Alas as Aldo Leopold once wrote, what a dull world if we knew all about geese!
- Kylee Pedersen
---
Place recommends:
This photo series depicting normally crowded places that are now eerily deserted.

This travelogue following a man's three day hike through the Highlands to investigate a rivalry between two of the most remote pubs in Scotland.

This film on the memories held inside the rings of a tree.
---
Join us next week as Karis revisits Morocco and its maze-like medinas, reflecting on navigation in the time of ever-present Google Maps.