Feeling Sad in the Happiest Country in the World
"I found solace in gripping hands with someone as angry as me."
Welcome to Issue 4, where we're walking the margins of Denmark, a country with one of the most comprehensive social welfare systems in the world. It is a place that takes care of its own. This story about the city of Aarhus is folded in with nostalgia, as it was the city that brought the Place editorial team together. Coming from all over, we carried different worldviews. In this piece, Nina writes about the Danish culture of trust and happiness as an outsider struggling to participate. Thanks for reading! Once again, we hope you're staying safe, healthy and maybe even a bit happy in the place that you're at. Remember to send us any passing thoughts at placeletter@protonmail.com - The Place editorial team
---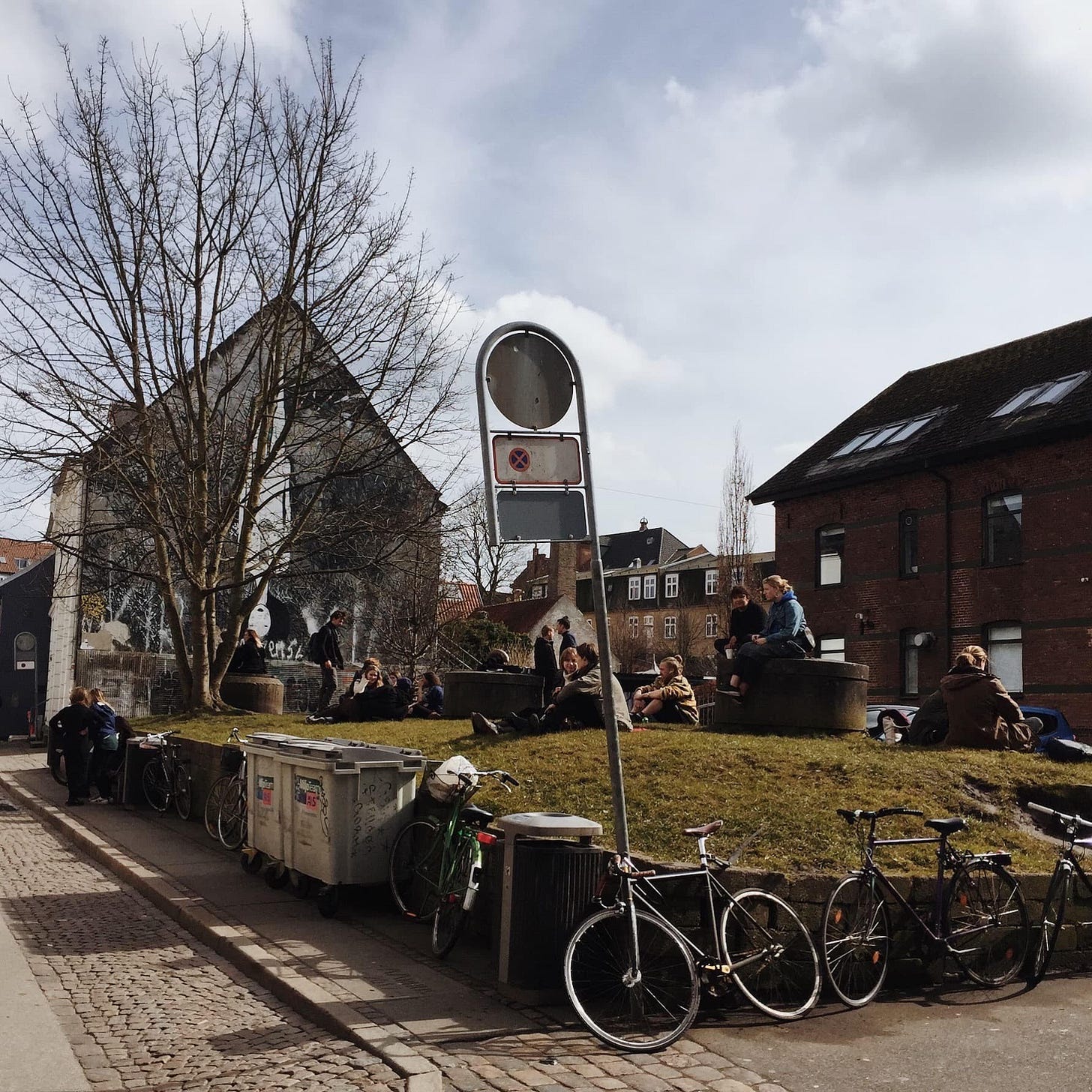 Happy Places
When I moved to Denmark, the first lesson I was told by my local flatmates was simple: "Do not walk to the grocery by the ghetto."
But I didn't see the ghetto. My first impression of the city Aarhus was pleasant. The roads were wide, clean, and light on cars. Greenery was painted in broad strokes. The air was fresh and cold. In the space of a ghetto, I found red brick streets and a bicycle lane, a public library and a prayer room with children playing nearby; I came home with a bag full of groceries after a walk in the park.
Later, I learned the word "ghetto" was a designation by the Danish government, a classification measured by education, employment, and income used to segregate vulnerable—often immigrant—communities. The implication is that those who do not belong will be categorized as Other, routed outside the perfect system.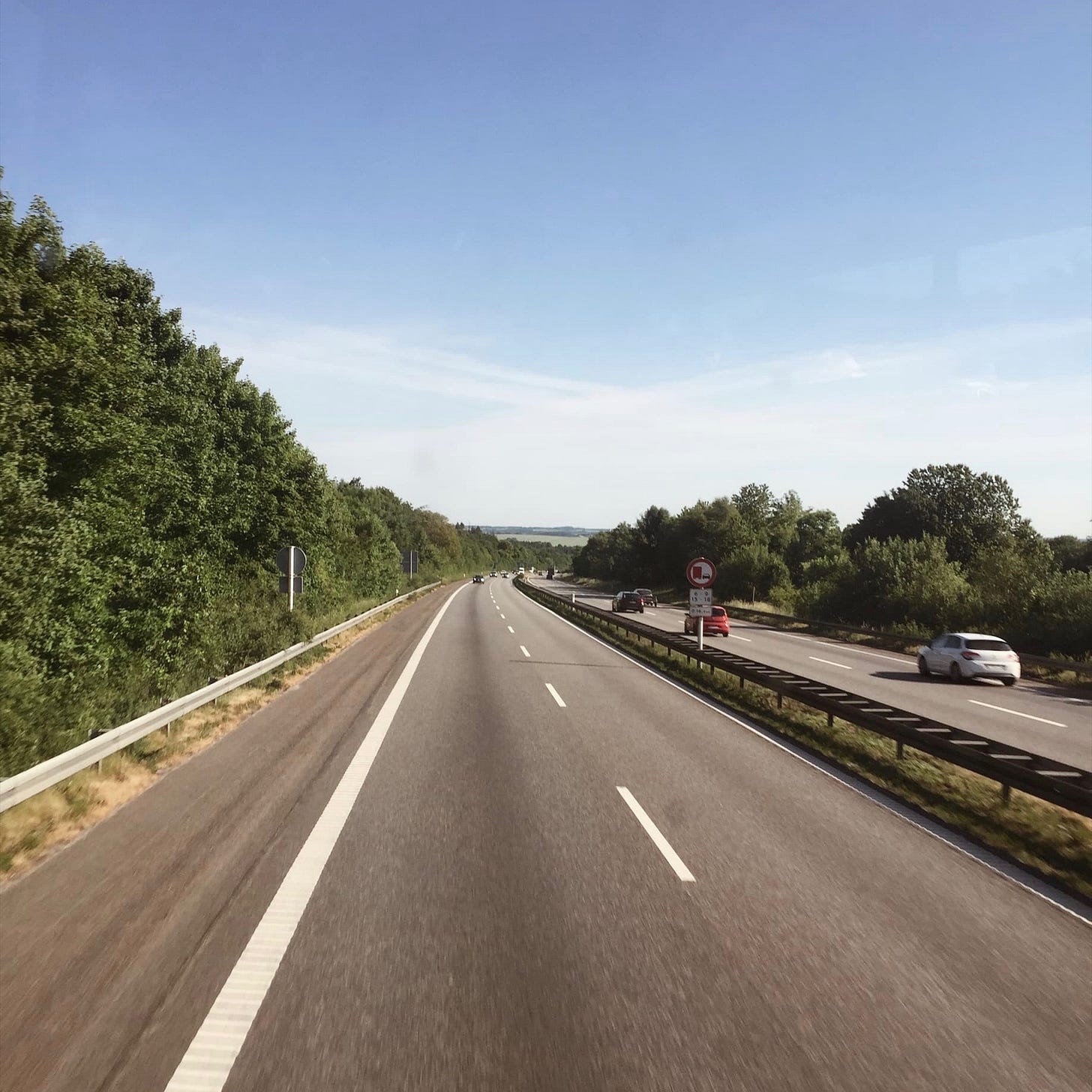 The second thing I learned was that Denmark was one of the happiest places on earth. The World Happiness Report, which ranks countries according to "happy their citizens perceive themselves to be," gives Denmark the silver medal, second only to Finland. The Philippines, where I spent the width of my life, takes a slow trot to 69th.
In trying to assimilate, I looked for clues to pave the way. Danes pay some of the highest income tax rates in the world, which is used to subsidize education and childcare. They work only 33 hours a week, leaving the office early to participate in one of their 80,000 hobby clubs. Upon moving to Aarhus, I was handed a little yellow card that entitled me to free doctor appointments for the length of my residency, something Danes enjoy from birth.
But I remained skeptical of this kind of happiness, and it remained skeptical of me. The Office of Immigration even shrugged me off when my residence card was lost in the mail. "We may or may not be able to help you," they said.
"What should I do?" I asked.
"We may or may not be able to tell you that," they replied. I was a hair out of line, a tangled thread in an otherwise smooth operation. They did not know what to do with the likes of me, the unhappy Filipino. An alien invader rallying for an instruction manual; the minority, in all definitions of the word.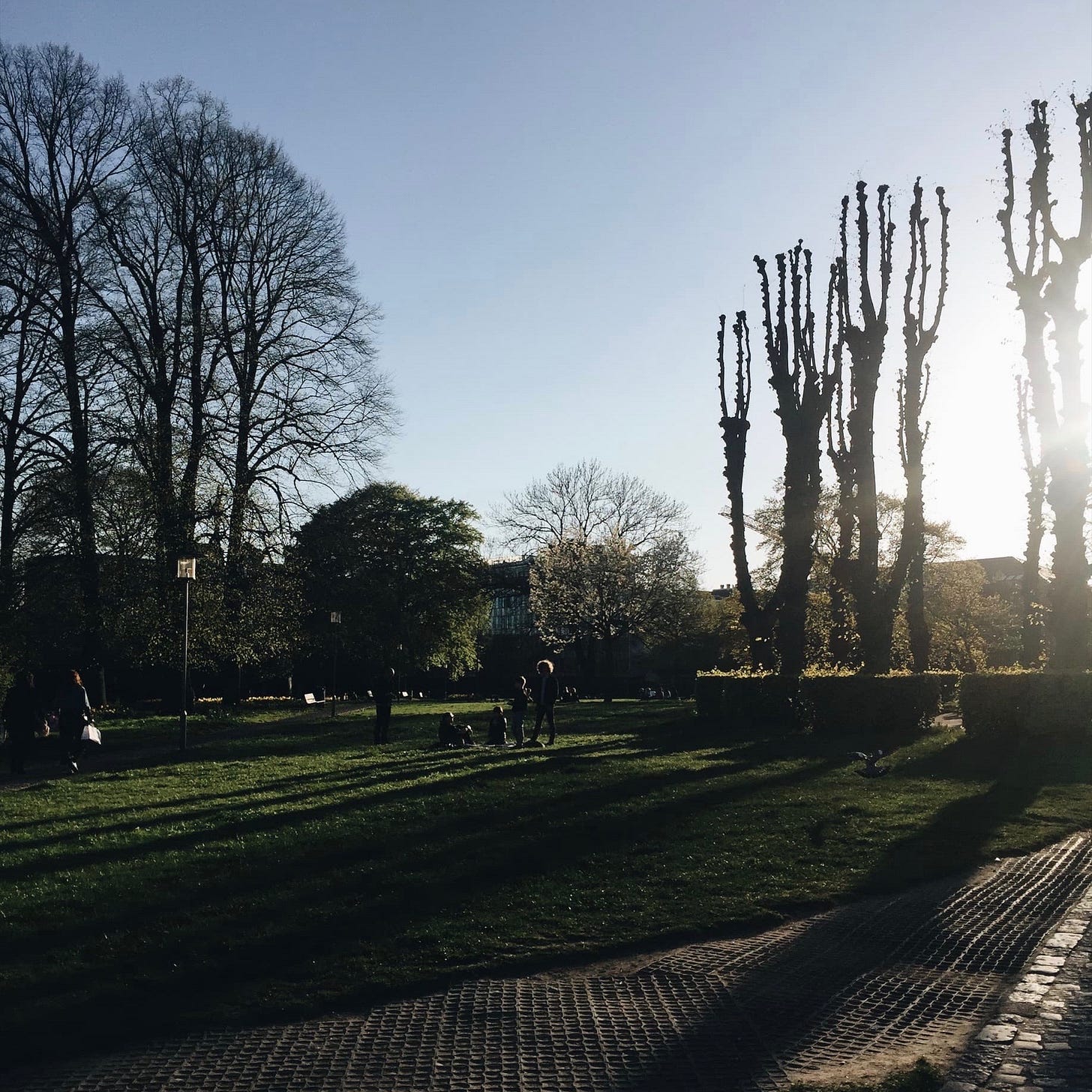 The blanket I brought from home left me shivering through the cold on my first night. On my second day, I found him looking for the blankets too; he was from India (140th in the world in the happiness rankings) and we were in the same school program. In a room full of people around the world, as I often was, it was nice to be with someone whose home had the same view; he laughed whenever I facetiously said, "Look at all the traffic today!" We walked to the grocery every week, buying ham and bad tea, taking stock of how nice the walk in the park was.
We were still covertly different from the place that we had found ourselves in. When we ventured out at night, we always went to several bars, waiting for the one with the bouncer kind enough to smile at our foreign identification cards. When strangers stood outside and asked me to let them into my residence building, I ran inside and locked my doors.
This lack of trust got me in trouble; it got his room egged the day we told a local to go home because he wasn't invited to a party. Aggressive happiness does not like to be told off. But it is birthed in safe places. The place I was born trained me to ignore strangers and bolt the windows, to quicken my pace in small alleys and nurture my suspicions. 
I envied the people around me for trusting the world to keep them safe. But I did not have the tools to fan my trust alive—instead I found comfort in my conspirator, in the sentiment that often punctuated our conversations and escaped those around us: I wish my country was safe.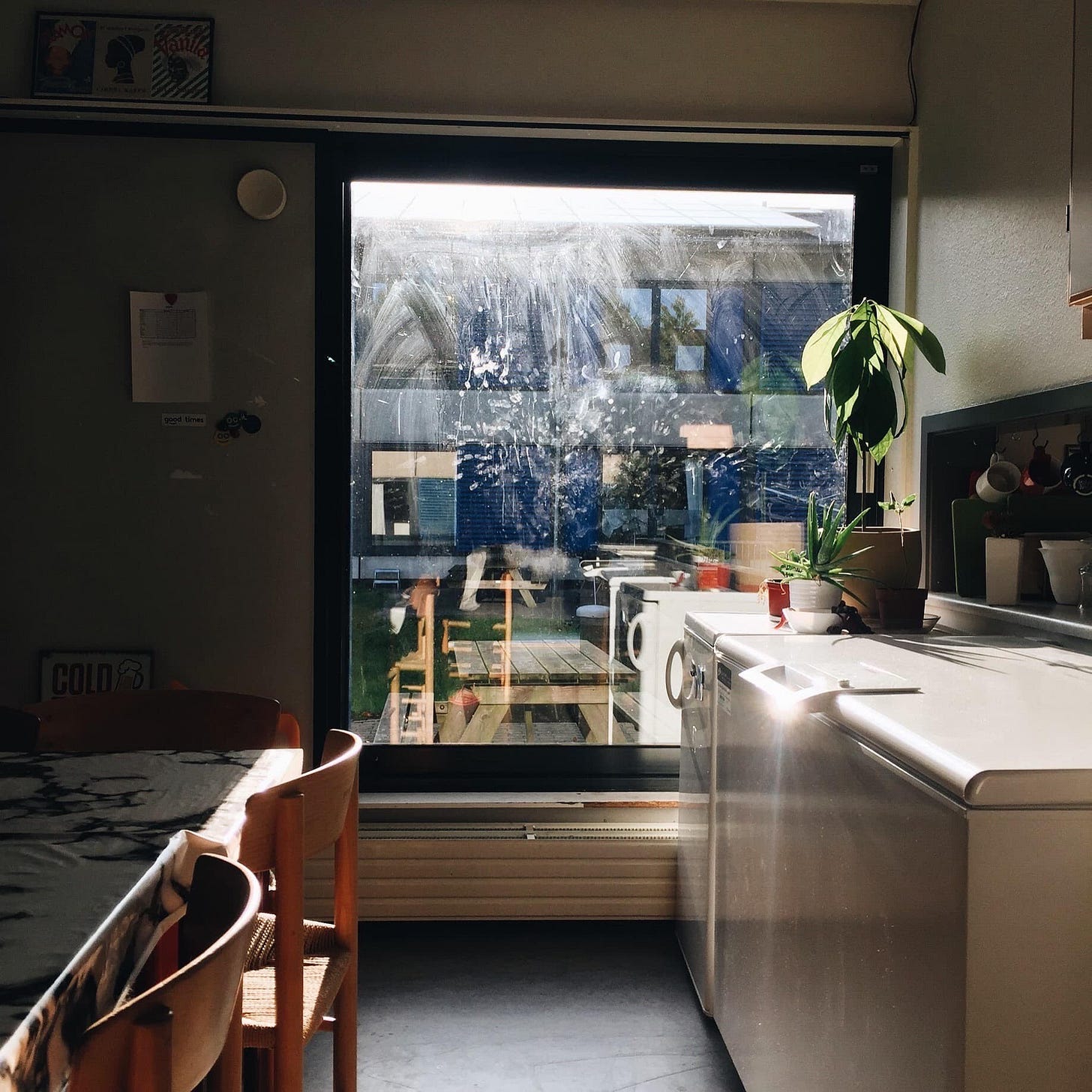 A few months later, in class, we watched a video of a neo-Nazi making racially-oriented insults towards a man of color. Afterwards, a few classmates requested to also watch the video of the neo-Nazi getting punched in the face. We felt appeased.
Later, we were criticized: How could you be happy watching someone get punched in the face? You are a journalist. "Use your reason and your words to change the world."
I was a journalist, in the happiest place in the world. Sometimes, I was also angered by the things that I could not change, and I found solace in gripping hands with someone as angry as me. I saw isolation in words like "happiness" and "trust," in words that separate and divide without wondering where they have come from.
Over time, inevitably, our vocabularies grew. His, with the Filipino word for "story," mine with the Hindi word for "asshole." We both learned the Danish word "hygge," which they claim is an untranslatable term for a home-like coziness, but that I learned intimately in a small dormitory room, sharing one duvet. Sometimes I think that "hygge" was born from a need to stay out of the cold.
"Home" is a word that I am still working on. But I associate it with a kind of quiet happiness that I found in Denmark—a product of nurture where nature lacked. A passiveness that closes the door and tends to itself when the winter gets too cold. It laughs about the ghetto and makes jokes about the traffic that day.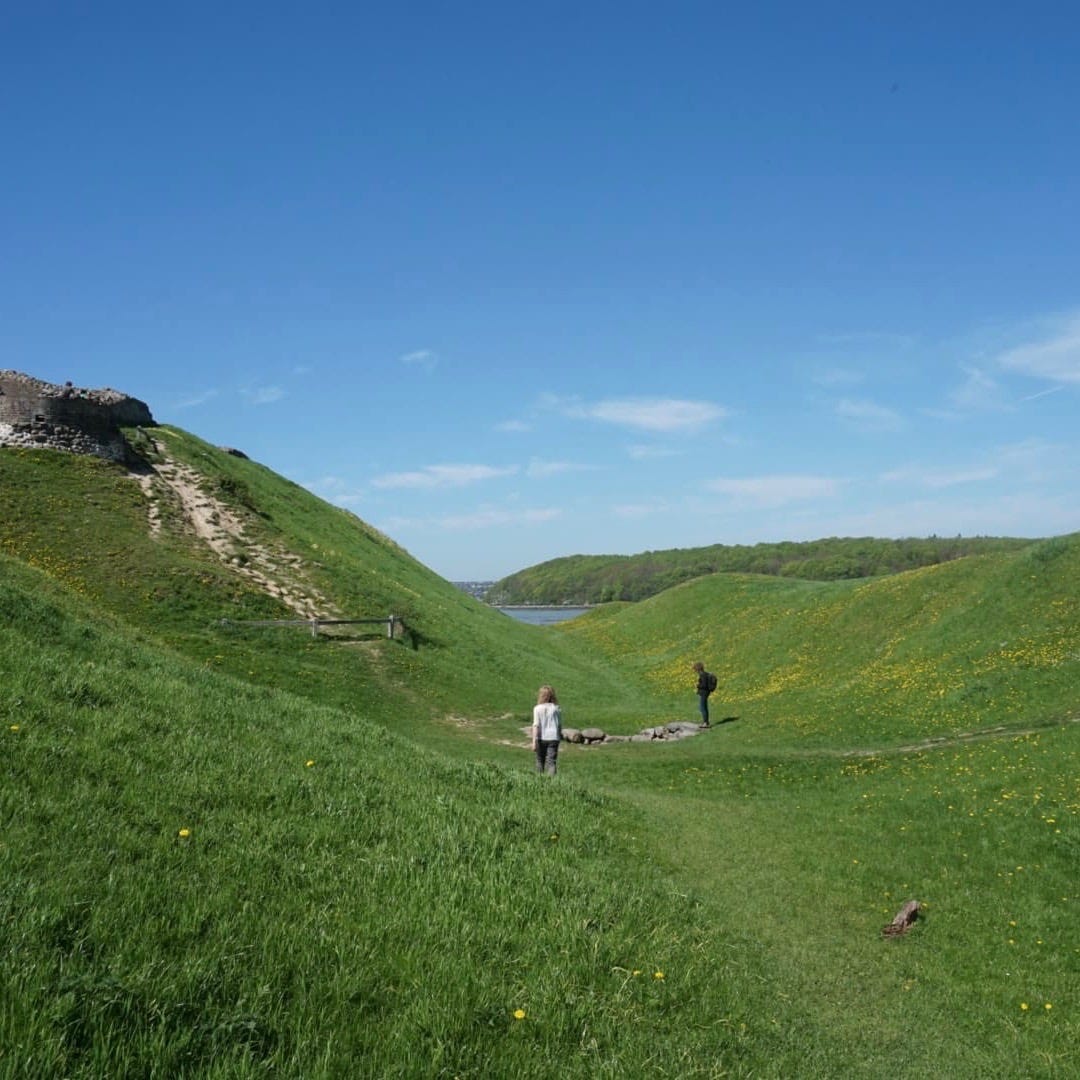 Nina Unlay is a writer and journalist based in Manila, Philippines. Her beats include travel, culture, and fish, fish, fish.
---
Place recommends:
Learning how to predict the future.
Also, bathrooms.
---
Join us next week for a photo feature from isolation, and for our much anticipated reader survey!